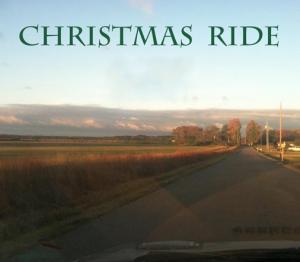 Hi, Everyone--I'm very excited to announce that the "Christmas Ride" indiegogo campaign is now up and running. Some of you have clicked through to my art videos before. This is a little different. Please go to the link, http://www.indiegogo.com/ChristmasRide
view the teaser video, leave comments, contribute if you can . . . There are lots of artistic perks to read about.



You will find a short video teaser for a film yet to be filmed, called "Christmas Ride." Indiegogo.com is a fundraising forum for film, art, music, non profits and health. Some of my print images are included in the presentation, my originals are being offered as perks for donations of a certain level, and the screenplay is about an artist's journey at Christmastime. It explores forgiveness on a dramatic journey. Please go to this link and watch the Teaser, leave Comments, and contribute if you can. Your comments will help the campaign to be featured. And share the campaign. Thanks so much.