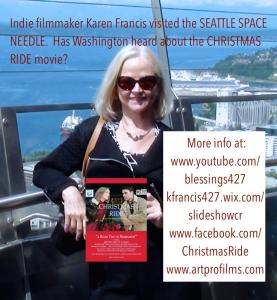 (Memphis, TN) People often ask (sure they do:)), how can I be supportive of artists without spending any money? On fineartamerica.com there are many opportunities, such as writing a comment below images you like. Or, if an artist has the social media Share buttons Enabled on the page of an artwork that you have enlarged, you can Share the work to Facebook, Pinterest, Stumbled Upon, Twitter. This brings the work to the eyes of others who may be in a collecting mood.
In my case you can also Like these pages: http://www.facebook.com/ArtPromotions and http://www.facebook.com/ChristmasRide
Liking a page on Facebook gives you a notification of new posts from those pages, I believe.
Sometimes (for Friends) you need to have clicked on the drop down menu for the friend, and clicked on Notifications, in order to receive updates. Occasionally, perhaps during a software update by Facebook, some of those drop away, and you have to reset them.
You can also be supportive of me by subscribing to my youtube channel blessings427. Subscribing is free and then you are sent email notifications of new uploads to that page, if you have clicked the notification "bell" suymbol. My channel focuses on art, film, travel with videos I've made. It also includes clips and trailers for the PG rated feature film CHRISTMAS RIDE and Playlists on a variety of subjects, including ART by other video/film producers.
You can also attend and tell your friends about the art openings of artists you know. For example, I just learned that FAA photography artist Jon Woodham is having an art opening at the Library in Collierville, TN tomorrow, Saturday, July 11. http://fineartamerica.com/events/artist-reception-jon-woodhams-photography-exhibit.html
Thanks for your interest and support.