October 29th, 2014
Art Promotions, "Paintings, Prints and Productions," my art business for twenty-five years, is celebrating! So thankful for this period of creating and selling my works to great collectors like you. Paintings and Prints online here at fineartamerica.com are ON SALE during the month of November with 25% off the artist mark up, or however they figure it here at FAA. Add this code DFRSBL into the shopping cart as you prepare to check out, and see what the savings are. Remember, all works from Fine Art America carry a 30 day money back satisfaction guarantee. It's a good time to start that holiday shopping from the comfort of your home.
For the purchase of originals, write me at kfrancis427@gmail.com as I will ship them direct from my studio in Memphis, TN.
My mailing address is 1138 N. Germantown Parkway, Suite 101, #132 Memphis/Cordova, TN 38016
Cinemas interested in booking the family oriented feature film CHRISTMAS RIDE may write or call 901 289-4939.
We know the DCP theatrical version works well on Christi projectors. More about the film at www.artprofilms.com and www.facebook.com/ChristmasRide. Thanks again.
September 13th, 2014
A quick update on the film: The Christmas Ride film I've been working on is opening next Friday at Music Hall 3 on Wilshire in Beverly Hills, California. Hope you will tell your Californian friends and come on and see the movie. It will be screening four times a day from September 19 - 25 at 1:20, 4:10, 7:00 and 9:45 PM. Remember, it's the story of an artist . . . More details in this press release--

http://www.prweb.com/releases/Christmas_Ride/LA_New_Movie_Debut/prweb12161402.htm

I'm going to be at the Q & A's for the 7PM shows 19 and 20th and would love to meet some fellow artists from Los Angeles! Also, a cast member plans to attend as well.


July 5th, 2014
I'm inspired by recent travels to the West, NW and Central states of the U.S. First time to see the grand mountains of Montana, Mt. Rushmore in Nebraska, and much more. What a journey! Hope you are all enjoying the Fourth of July weekend. Here is a patriotic clip from the new movie Christmas Ride that Art Promotions produced with cooperation of Yarbrough Media Productions. HT Altman who plays Kevin is the veteran in a contemplative moment of the journey. Music by Brian Hayes.
www.youtube.com/watch?v=0ahFfZM5EOU
May 17th, 2014
I've created several additional posters for the new movie Christmas Ride recently, trying new programs and a variety of looks. To see, Click on Gallery tab and select the Poster folder. Also, these are posted on the movie Facebook page. You can see them at http://www.facebook.com/ChristmasRide and other behind the scenes photos and video clips. Hope you will visit and Like Us! there. The official webpage for the film is at www.artprofilms.com. We also have a film blog at christmasride.wordpress.com and some photos on pinterest.com/paintingsofnote/ Here is a shopping cart widget with some Poster options:





April 23rd, 2014

I have opened an online Shopping Center where you can buy products in many categories. This includes art supplies. It works like this:

1. Go to my website at this link http://kfrancis.bigaffiliategroup.com/

2. Select the category of product you are interested in, from cameras to craft supplies and everything in between. Cosmetics are under Beauty. For Art products, try Craft Supplies.

3. If you want a certain thing, like a new Strathmore drawing pad, enter Strathmore on the second line and press GO.
Then the list of options and prices come up. After a while you see what's in your shopping cart, give a credit card and shipping address and the product will soon be on its way to you.

Hoping some of you will give it a try. Please let me know if you have any problems. You can write me at kfrancis427@gmail.com or try the Customer Services or Help links on the shopping site. Currently my Affiliate Shopping page shows the Art Promotions logo like the one on this page surrounded with an orange header banner and followed by the words "Karen's Affiliate store." The product Categories are listed down the right hand column and even include grocery items, music, and games. Happy Exploring.
April 22nd, 2014
Pixels.com is affiliated with FAA for the managing and licensing of image rights by artists who wish to participate. The purpose of that website is to set forth use prices, collect and pay the appropriate commission to the creator artists on any legitimate appropriation of the images. These purposes include:
Using the artist's work in a print ad;
Advertisements (Digital)Use the image in an digital / online ad.
Advertisements (TV)Use the image in a TV commercial.
Merchandise (Small) Use the image to create merchandise for resale (12" x 12" size limit). Such as a tee-shirt.
Merchandise (Medium)Use the image to create merchandise for resale (36" x 36" size limit). Such as on a record album cover, or poster.
Merchandise (Large)Use the image to create merchandise for resale (no size limit).
Merchandise (Digital)Use the image as part of a digital product (e.g. iPhone app background).
Publishing (Print)Use the image as part of a physical publication (e.g. book cover).
Publishing (Digital)Use the image as part of a digital publication (e.g. electronic book cover).
Promotional Use of the image to create a promotional product that will not be sold.
Packaging Use of the image to create packaging for another product.
The person wishing to use the images for this purpose, as opposed to buying a print for their home or office, can see what the charges are and how long the license to reproduce the image is good for by going to licensing.pixels.com, searching on the artist name, and then clicking on an image. When you click on the pull down menu under Selected License you will see the product offerings.
Some of the images are being updated individually and others through the Global Update, so there may be a few inaccuracies today. But you can see what is happening there. Here is a typical example: http://licensing.pixels.com/featured/crossing-the-line-karen-francis.html
April 7th, 2014
I've uploaded new work to FAA recently including variations on the Seascape, and a photograph of Chattanooga, TN. Other works as pictured above are in porgress. Come by and Like! that the ArtPromotions Facebook page sometime. Thanks. Today I entered work in a number of FAA online art and photography Contests.
March 14th, 2014
I can hear Waterford a clinkin'
As the lads they be a drinkin'
And fiddles begin playin'
No feet are still stayin'
Four leaf clovers layin'
Everywhere blessings flow
Don't you want to go?
See some Irish art for St. Paddy's Day. Check out my Favorites tab for a few. (I'm gradually Favoriting art specific to the various holidays.) Or try the FAA search engine to find more on the subject.






March 11th, 2014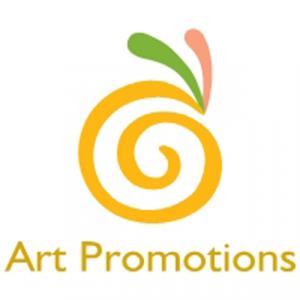 The results are in on the Kinetic Energy Art Contest voluntarily administered by my company, Art Promotions, on FAA.

Ferris Wheels Go Round by Kym Backland 1st Place Prize winner
Canada Waterfall by Ronald Olivier 2nd Place Prize winner
Water Wheel by Melinda Baugh 3rd Place Prize winner tied with
Looking Glass Falls Nc by Steve Karol 3rd Place Prize

Contest Overview: 70 Members participated 171 Pieces of Artwork submitted 163 Votes Cast.

Congratulations to all. To see the works, http://fineartamerica.com/contests/kinetic-energy.html?tab=leaderboard where the voting for about 100 artworks in this contest are reported if you scroll down.

I posted the first place winner on http://www.facebook.com/Art Promotions and the second place winner on Stumble.com on my Likes page there and gave Comment notifications below each winner's work on FAA.