June 21st, 2017
New art uploaded recently to fineartamerica.com Also I added additional videos to my you tube channel blessings 427 at https://www.youtube.com/user/blessings427. Hope you will subscribe to receive notifications of new uploads. Wishing you all a pleasant summer.
Speaking of Summer, my painting by that name has custom products offered through fineartamerica.com and pixels.com You can have Summer on a coffee mug, a tee shirt, TOWELS, and shower curtains to name a few.
March 17th, 2017
Wishing everyone a Happy St. Patrick's Day! Here's a link to the Spotlight: Happy St. Patrick's Day with Green Screen video on the Art Promotions youtube channel called blessings427. Here's the address or URL for it: https://youtu.be/pY95o3KzATk
I've moved some of my greener paintings and digital art up to the top of the art selection for the occasion.



January 27th, 2017
Hope the New Year is starting up great for everyone. I've travelled through ice and snow and had huge car repair bills and my cell phones aren't working so well right now. Whine, whine. I'm delighted with all the new products offered through Fine Art America and Pixels.com for each piece of art.
I ordered a few as samples and gifts and now I've seen the little printed Onesies, for baby gifts; and the portable Battery Chargers which work with cell phones; as well as the Mugs in two sizes, Throw Pillows in various sizes, Duvet Covers (where you unzip it to fill it with a blanket); Shower Curtains; Towels, Zippered Pouches (like for pencils or makeup), and Multiple types of Tote Bags and T-Shirts. These two websites are all about offering CUSTOMIZED products in addition to Fine Art Prints. I hope you will discover a product to try, and hopefully select one of my artworks to go on it.
I'm sure you will be delighted, or you can return it for your money refunded within 30 days.
For those of you on Facebook, please check out www.facebook.com/ArtPromotions I also have a Shop Now page that synchronizes with my fineartamerica.com product listings at https://www.facebook.com/ArtPromotions/app_309028460694 linked from Art Promotions.
This page required adding a Fan page, so that is at https://www.facebook.com/artworksbyKarenFrancis/ which also has a link to the Shop Now.
I wish I could say all this has resulted in mind bending numerous art sales, but not so far. My main Facebook page is at https://www.facebook.com/karen.e.francis1 and the public is also invited to Follow me there. Thanks.
December 14th, 2016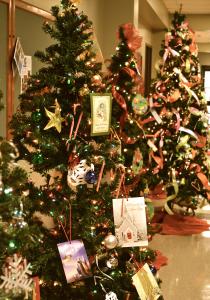 Just felt like sharing this article and video about the new drone delivery service Amazon is introducing along with other major ship fulfillment companies.
http://www.nytimes.com/2016/12/14/technology/amazon-drone-england-delivery.html?_r=0
The future is so full of potential and exciting developments. Before the internet, it was rare to see other artists' work from around the world. Now with fineartamerica.com and pixels.com and other art websites, we see art from thousands and witness the amazing ability to quickly convert that art into products like Home Decor items such as throw pillows, blankets, shower curtains, towels, coffee cups; and Lifestyle Products like iPhone cases and Portable Battery Chargers, baby clothing, tote bags, t-shirts; as well as fine art prints, posters, and greeting cards.
Wishing all a happy holiday season.
December 5th, 2016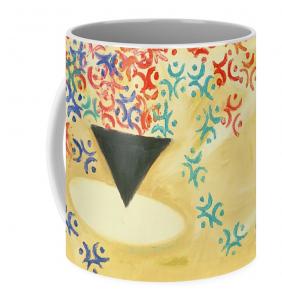 At last, you can have your favorite art image on a coffee cup or mug. The mugs come in two sizes. Check them out. Select an image and click to enlarge. You will see the various product offerings beside it on Pixels.com, a sister site to fineartamerica.com Click to see size options and prices. Order online knowing that each custom printed item comes with a 30 day money back guarantee. Get your Christmas shopping done in a hurry. Thanks for shopping my art, four pages of images, 154 to select from. Here is a link to the Christmas cup images: http://pixels.com/shop/coffee+mugs/christmas+karen+francis
November 25th, 2016
Hope you all enjoyed your Thanksgiving Day. Here is a link to videos about the Thanksgiving holiday, and some video greeting cards: https://www.youtube.com/playlist?list=PLhRMKPNzhg7Sqbdip5Bj4nMU28DQxpDW8

I often search the art on fineartamerica on holiday themes and add them to my Favorites list. Here is the link for Thanksgiving, scroll down to row 2 or 3.
http://fineartamerica.com/profiles/karen-francis.html?tab=favorites&page=3 from a year or so ago.

I occasionally add a new artist to the ones I am Following. See Follow Tab. You can see the work of Kevin Chasing Wolf Hutchins at this link:
http://fineartamerica.com/profiles/kevin-hutchins/shop in honor of November traditionally being celebrated as National Native American Heritage Month.

July 16th, 2016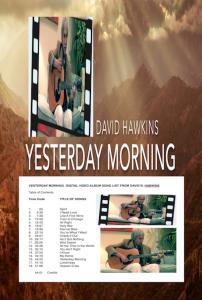 Very pleased to announce that I have uploaded my first Video On Demand production. The free one minute trailer is at vimeo.com/ondemand/yesterdaymorning . The production itself is a 55 minute recording of a live performance by one musician singing 18 of his original songs. Hope you will hop over and take a look for yourself. Here is an article with more details:

"YESTERDAY MORNING" SONG ALBUM ONLINE NOW

YESTERDAY MORNING is the first On Demand digital video song album by Memphis musician David B. Hawkins, the Real McCoy. The album is a recording of a live performance by David in a house concert setting and contains 18 of his original songs.

The 55 minute 4K production is being offered through Vimeo's On Demand as a Rental or Purchase in the Music category at this link:
https://vimeo.com/ondemand/yesterdaymorning
Watching the preview Trailer is FREE. The secure website accepts credit cards and Pay Pal.

David Hawkins performs in many venues around the greater Memphis area and, in addition to song writing, his talents include singing, playing guitar, piano, harmonica, and tambourine. He is often a headliner at the Collierville, TN annual Fair on the Square. To contact David, call 901 286-4388.

This production was recorded, edited, compressed, and uploaded to Vimeo by Karen Francis, visual artist and filmmaker. Her company Art Promotions, specializes in "Paintings, Prints, Productions" since 1989.

Vimeo On Demand Rentals are streamed to your computer or other viewing device, without a download, available for a specified time period.
With a Purchase, the file is downloaded to your computer. David's Yesterday Morning digital video album is available as a rental for $5.00 for 30 days. Or, a downloadable album purchase for $8.00.


Learn more about Art Promotions at artpro.com and www.artprofilms.com, www.facebook.com/ArtPromotions and YouTube at www.youtube.com/blessings427. Karen's artworks are available as prints, home decor, and lifestyle products at fineartamerica.com and pixels.com Contact Art Promotions at kfrancis427@gmail.com
###



Tags: music, original songs, David Hawkins, musician, guitarist, singer, performance, video, audio, 4k, songwriter, Art Promotions, Karen Francis, On Demand, Vimeo





June 29th, 2016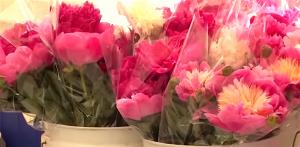 FAA and Pixels have done it again, developing great new gift and home decor items. Here are links to my art displayed as the new product types.
You can carry these designs to the beach or where-ever you go. There are 4 pages of selections for each item and most of the designs can be slightly modified by you at point of purchase with the sliders, if the image is not placed exactly as you wish.

Round Beach Towels http://pixels.com/artists/karen+francis/round+beach+towels ,

Beach Towels: http://pixels.com/artists/karen+francis/beach+towels ,

Beach Sheets: http://pixels.com/artists/karen+francis/beach+sheets ,

Portable Battery Chargers: http://pixels.com/artists/karen+francis/portable+battery+chargers

By clicking on any image you can see the full range of products, such as tee shirts, duvet blankets, new tote bag designs, and more. All FAA and Pixel art products come with a 30 day money back satisfaction guarantee.


March 16th, 2016
Speaking of Ireland, a big shout out to John Nolan, a painter from the Emerald Isle on my list of FAA artists I follow. (See Follow Tab). I find these incredible artists inspiring.

If you look closely at the St. Patrick's Day 3D art shown at the top of my images today, you will see the Hat was created from the Memphis Street Scene next to it.

I've been experimenting with green screening techniques in filmmaking recently. Here's a new fun video using green screening that I uploaded yesterday to my YouTube channel blessings427. It's called "Green Screening All the Way to Ireland." at youtu.be/pY95o3KzATk
Hope it brightens your day.

I was in Ireland many years ago and remember that trip fondly, always dreaming perhaps one day I will return to see again its natural beauty of streams, cliffs, and rainbows and hear its charming lilting dialect. Happy St. Patrick's Day Thursday.