June 24th, 2015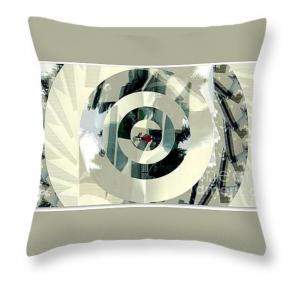 So excited to finally have a working SHOPPING CART of my Art installed on Facebook's platform. On Facebook I have a personal page, a page for updates about the film ChristmasRide, and an Art Promotions business page. The fineartamerica shopping cart for my art alone is linked to the Art Promotions page from the SHOP tab at the top of it. Friends there can experience the variety of products, such as the new tote bags and throw pillows along with the art prints without having to sign in to a different platform. Hopefully some sales will result. You are all invited to visit the Art Promotions page and Like Us there! Here is the direct link to the shopping page https://www.facebook.com/ArtPromotions/app_309028460694 It might take a second or two to load.

See over 100 of my Art Prints, Tote Bags, Throw Pillows, and other items of Home Decor. Select from the drop down menu under PRODUCTS to see the art images transformed into TOTE BAGS and PILLOWS. You can adjust the exact placement of the image on the product before finalizing any order. Please let me know if this shopping cart works for you or if you have any questions. Thanks.
Karen Francis, Art Promotions
Memphis, TN
June 15th, 2015
If you know any large corporations who routinely advertise on TV, that is the type of sponsor we need for a new advertising concept. The moving feature film CHRISTMAS RIDE is ready for cinematic release and available as a DCP. But in order to roll the movie out to a wider number of movie theaters, we need either one national sponsor, or ten city specific sponsors, who can benefit from the creative vehicle of the trailers for the film.

For a select few, their corporate logo could be attached at the end of the trailer for the TV advertising campaign announcing the movie. To learn more, please visit www.artpro.com If you know of a company that would be a good match for this road trip to remember, they can contact me at
Karen Francis, Art Promotions, kfrancis427@gmail.com Thanks so much.
June 2nd, 2015
Artworks by Karen Francis are now offered as Tote Bags on fineartamerica.com. This new product line comes in three sizes for most images. I think this is an exciting addition from this fine art publisher. The Tote Bags will be useful for grocery shopping or gardening. Please look at the images you like the most and consider getting get into your daily life with these reasonably priced utilitarian Tote Bags. Most of the artworks are also available as Throw Pillows too. See
http://fineartamerica.com/profiles/karen-francis.html?tab=artwork
May 6th, 2015
In May, Memphis, Tennessee, the city where I live in the United States holds its annual Memphis International Festival and the Beale Street Music event. This past weekend hundreds of thousands filled the riverfront to listen to bands. Then there is a big bar-b-que cook off one weekend. And a sunset symphony the last weekend of the month. Each year one country of the world receives a salute and groups around town play their music, films, or hold art exhibits related to that country's culture. This year the country is Poland. Searching on fineartamerica.com I found ten pages of links to either Polish artists or Poland. To view them, visit fineartamerica.com/art/paintings/poland/all or try the search engine yourself. Some of the paintings featured are from the famous masters of Polish painting, as well as new emerging artists.


April 24th, 2015
For those of you in the greater Memphis area, there is a CONCERT TO RAISE FUNDS for a special music program with several guest performers.

THE MARGUERITE FRANCIS MUSIC AT NOON CONCERT SERIES
BARTLETT UNITED METHODIST CHURCH
6pm on May 3rd, 2015

This is a donate what you can afford event and all funds go to support the series which nurtures and supports quality artists.

Please come and bring friends!

This is also the weekend of Memphis in May and Collierville has its Fair on the Square in progress earlier on that Sunday too. All just about a week away.


March 31st, 2015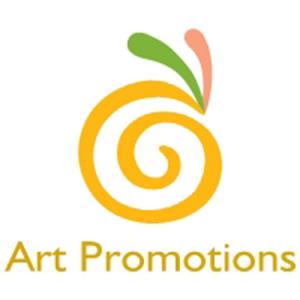 I've started a Playlist on YouTube which consists of videos on Stations of the Cross Art. If you have art on this subject, artists are invited to add videos of it on YouTube, to the Playlist at this link: https://www.youtube.com/playlist?list=PLhRMKPNzhg7SyIo2a0dGil7SAS7P8NZFF

Traditionally Stations of the Cross art focuses on fourteen moments described in the gospels during Christ's journey to His death. The Christian faith remembers the suffering Jesus particularly during this Holy Week before Easter each year when we are reminded of His death for the sins of mankind and His resurrection, His promise of life eternal for those who place their faith in Him.

Barnett Newman's abstract Stations of the Cross were exhibited in the National Gallery of Art in DC at one time. Other videos on this list are graphic and portray tragic violence. Some of the art is less than traditional. This list is the result of a YouTube search on the subject.

Artists often explore their craft and calling by working through various motifs like still life, landscapes, masks, portraiture, interiors, floral, seascapes using various styles: abstraction,representationalism, impressionism, employing a variety of media such as oil, watercolor, acrylic, stained glass, film, sculpture and may ultimately attempt the sacred, or religious art, such as the Stations of the Cross.

Another new Playlist of short videos on the blessings427 YouTube channel is Easter Passion Plays. Churches put on dramas even in the Dark Ages. This tradition continues around the world during the Easter season with Passion Plays, from the Latin word passio, which means suffering. The plays help people understand what happened during the first Easter.

Most interesting is the history of the Oberammergau Passion Play which in 1633 came from a promise to God that if the bubonic plague would cease, they would produce the greatest passion play ever staged. After this vow, no more residents died of the plague. This was a community effort, rather than by one church, as many Passion Plays are.

Early on, churches set out Stations of the Cross to represent the story of the crucifixion without actors, and the audience moved through it. Some artists have painted the Stations of the Cross series. Later Station of the Cross parades moved though town with the people following along behind it. This list below is a random selection of Passion Plays from a YouTube search. These Passion Play theatrical dramas contain the violence and suffering of Christ during the days leading up to his death and resurrection and may be difficult for some to experience.

I hope you have a blessed Easter and a fulfilling spring.
March 3rd, 2015
Sunday, March 8, 2015, is both the day Daylight Savings begins this year and International Women's Day. Here is a link about it: www.internationalwomensday.com/theme.asp#.VPX3OCkTt4c. The first International Women's Day was held in 1911. It celebrates the achievements of women around the world. A search on Google for this topic reveals that British actress Emma Watson and UN Women Global Goodwill Ambassador, will host a special event in London and another link writes programmers are invited to participate in a Women's Hackathon. www.hackerearth.com/sprints/women-day-hackathon-2015/ I guess we artists will feature a couple of our paintings of and by women. There are Groups on fineartamerica.com featuring Women's Paintings. March is also designated Women's History Month. An article on Edutopia.org, written by a man no less, gives a lot of lesson plan resources for teaching about Women's History.
This woman artist and filmmaker appreciates your support by your comments on my paintings, over 100 of them here on fineartamerica.com, as well as Likes on the film Facebook page, www.facebook.com/ChristmasRide, and or www.facebook.com/ArtPromotions (my company) and your signing up for a FREE Subscription to my YouTube channel, blessings427 where I post videos.

February 14th, 2015
Wishing all a Happy Valentine's Day full of love. Here is a link to some Valentine Art from me on fineartamerica.com
http://karen-francis.artistwebsites.com/art/all/all/all/valentines+or+not

And here is a video Valentine greeting: http://youtu.be/OoaEdAYIf8E
January 14th, 2015
Just what you've always wanted: a throw pillow printed with art you love! Great paintings at an unbelievably low price!
Yes, FAA is now making available, with the artist's consent, a throw pillow, and other great items. You can see some of the ones by me at this link:
http://fineartamerica.com/art/all/karen+francis/throw+pillows When you search any artists' work on this site, on the price list page of a painting you like, it will show all the many manifestations possible of that art image. And if you like a painting that you think would look great as a throw pillow, but the pillow isn't listed yet, just let me know and I will add it for you.

I have also added a new work today Golden Apples Proverb which could be a poster or notecard.


January 3rd, 2015
So excited. CHRISTMAS RIDE, a feature film I scripted and produced through my company Art Promotions in Memphis with the cooperation of Yarbrough Media Productions, is included in the official Reminder List of Oscar Eligible films for Best Picture. The article is online in The Wrap at http://www.thewrap.com/oscars-announce-323-films-eligible-for-best-picture/ .
The movie is about a woman who takes an urgent drive to her mother's home in Georgia at Christmastime along with her two children. A mysterious neighbor, a veteran, haunted by ghosts from his past helps her make the drive and along the way she encounters dangerous situations and ultimately faces a truth which tests the limit of forgiveness. The CHRISTMAS RIDE movie is a story of redemption.
Award winning musicians created the music which makes up the score of the film. Sixty-eight actors are in the cast including the co-stars Brittney Ham and H T Altman. The script which was registered with the Library of Congress in 2011 received recognition from the Charleston International Film Festival in 2013. The film was produced in Tennessee. So far it has had a one night Memphis/Cordova Premiere and a one week theatrical qualifying run in Los Angeles County in digital cinema format. I would like a film studio experienced in widespread theatrical distribution to acquire the rights by purchasing them from the Christmas Ride LLC and ultimately expect the film to be released through DVD, Cable, PPV and VOD.
CHRISTMAS RIDE received a Family Approved Award for ages 12+ from The Dove Foundation. It is being rated by MPAA.