March 31st, 2015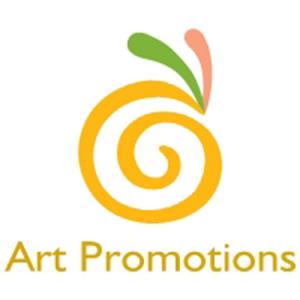 I've started a Playlist on YouTube which consists of videos on Stations of the Cross Art. If you have art on this subject, artists are invited to add videos of it on YouTube, to the Playlist at this link: https://www.youtube.com/playlist?list=PLhRMKPNzhg7SyIo2a0dGil7SAS7P8NZFF

Traditionally Stations of the Cross art focuses on fourteen moments described in the gospels during Christ's journey to His death. The Christian faith remembers the suffering Jesus particularly during this Holy Week before Easter each year when we are reminded of His death for the sins of mankind and His resurrection, His promise of life eternal for those who place their faith in Him.

Barnett Newman's abstract Stations of the Cross were exhibited in the National Gallery of Art in DC at one time. Other videos on this list are graphic and portray tragic violence. Some of the art is less than traditional. This list is the result of a YouTube search on the subject.

Artists often explore their craft and calling by working through various motifs like still life, landscapes, masks, portraiture, interiors, floral, seascapes using various styles: abstraction,representationalism, impressionism, employing a variety of media such as oil, watercolor, acrylic, stained glass, film, sculpture and may ultimately attempt the sacred, or religious art, such as the Stations of the Cross.

Another new Playlist of short videos on the blessings427 YouTube channel is Easter Passion Plays. Churches put on dramas even in the Dark Ages. This tradition continues around the world during the Easter season with Passion Plays, from the Latin word passio, which means suffering. The plays help people understand what happened during the first Easter.

Most interesting is the history of the Oberammergau Passion Play which in 1633 came from a promise to God that if the bubonic plague would cease, they would produce the greatest passion play ever staged. After this vow, no more residents died of the plague. This was a community effort, rather than by one church, as many Passion Plays are.

Early on, churches set out Stations of the Cross to represent the story of the crucifixion without actors, and the audience moved through it. Some artists have painted the Stations of the Cross series. Later Station of the Cross parades moved though town with the people following along behind it. This list below is a random selection of Passion Plays from a YouTube search. These Passion Play theatrical dramas contain the violence and suffering of Christ during the days leading up to his death and resurrection and may be difficult for some to experience.

I hope you have a blessed Easter and a fulfilling spring.
March 3rd, 2015
Sunday, March 8, 2015, is both the day Daylight Savings begins this year and International Women's Day. Here is a link about it: www.internationalwomensday.com/theme.asp#.VPX3OCkTt4c. The first International Women's Day was held in 1911. It celebrates the achievements of women around the world. A search on Google for this topic reveals that British actress Emma Watson and UN Women Global Goodwill Ambassador, will host a special event in London and another link writes programmers are invited to participate in a Women's Hackathon. www.hackerearth.com/sprints/women-day-hackathon-2015/ I guess we artists will feature a couple of our paintings of and by women. There are Groups on fineartamerica.com featuring Women's Paintings. March is also designated Women's History Month. An article on Edutopia.org, written by a man no less, gives a lot of lesson plan resources for teaching about Women's History.
This woman artist and filmmaker appreciates your support by your comments on my paintings, over 100 of them here on fineartamerica.com, as well as Likes on the film Facebook page, www.facebook.com/ChristmasRide, and or www.facebook.com/ArtPromotions (my company) and your signing up for a FREE Subscription to my YouTube channel, blessings427 where I post videos.

February 14th, 2015
Wishing all a Happy Valentine's Day full of love. Here is a link to some Valentine Art from me on fineartamerica.com
http://karen-francis.artistwebsites.com/art/all/all/all/valentines+or+not

And here is a video Valentine greeting: http://youtu.be/OoaEdAYIf8E
January 14th, 2015
Just what you've always wanted: a throw pillow printed with art you love! Great paintings at an unbelievably low price!
Yes, FAA is now making available, with the artist's consent, a throw pillow, and other great items. You can see some of the ones by me at this link:
http://fineartamerica.com/art/all/karen+francis/throw+pillows When you search any artists' work on this site, on the price list page of a painting you like, it will show all the many manifestations possible of that art image. And if you like a painting that you think would look great as a throw pillow, but the pillow isn't listed yet, just let me know and I will add it for you.

I have also added a new work today Golden Apples Proverb which could be a poster or notecard.


January 3rd, 2015
So excited. CHRISTMAS RIDE, a feature film I scripted and produced through my company Art Promotions in Memphis with the cooperation of Yarbrough Media Productions, is included in the official Reminder List of Oscar Eligible films for Best Picture. The article is online in The Wrap at http://www.thewrap.com/oscars-announce-323-films-eligible-for-best-picture/ .
The movie is about a woman who takes an urgent drive to her mother's home in Georgia at Christmastime along with her two children. A mysterious neighbor, a veteran, haunted by ghosts from his past helps her make the drive and along the way she encounters dangerous situations and ultimately faces a truth which tests the limit of forgiveness. The CHRISTMAS RIDE movie is a story of redemption.
Award winning musicians created the music which makes up the score of the film. Sixty-eight actors are in the cast including the co-stars Brittney Ham and H T Altman. The script which was registered with the Library of Congress in 2011 received recognition from the Charleston International Film Festival in 2013. The film was produced in Tennessee. So far it has had a one night Memphis/Cordova Premiere and a one week theatrical qualifying run in Los Angeles County in digital cinema format. I would like a film studio experienced in widespread theatrical distribution to acquire the rights by purchasing them from the Christmas Ride LLC and ultimately expect the film to be released through DVD, Cable, PPV and VOD.
CHRISTMAS RIDE received a Family Approved Award for ages 12+ from The Dove Foundation. It is being rated by MPAA.
December 9th, 2014

DOVE APPROVES CHRISTMAS RIDE -- FAMILY FARE AGES 12+

I'm happy to announce Christmas Ride, an Oscar hopeful, was awarded the gold Faith and Family Seal of Approval for ages 12 and older from The Dove Foundation Review Board this week.

As you may know, this means the Foundation believes that the content expressed makes for the kind of entertainment family members can enjoy together with confidence. The Dove Family Approved Seal is awarded to movies, DVDs, made for TV movies and specials, books and other entertainment products.

Christmas Ride also received the blue Family Seal for the same age group.

Now celebrating its 20th year as an advocate for family values in entertainment, The Dove Foundation works to encourage filmmakers to make clean movies, and to empower families to make wise choices. As a nonprofit, "keeper of the Seal," free from commercial pressures, The Dove Foundation has built a brand that is recognized by over 50 million Americans.

Here is a link to the Dove Foundation review of Christmas Ride:

api.dove.org/reviewpopup.asp?Unique_ID=10782

The Dove Foundation is a 501(c)3 nonprofit organization and may be found online at http://www.dove.org.

CHRISTMAS RIDE is a moving, dramatic 108 minute feature film:

The story line is "After hearing a frightening supernatural warning, Keri takes an urgent road trip south during the Christmas holidays with her two kids and a mysterious neighbor haunted by ghosts from his past. Keri faces dangerous situations and ultimately learns a heartbreaking truth which tests the limits of forgiveness."

I produced the film through my company Art Promotions ("Paintings, Prints, Productions") in cooperation with Yarbrough Media Productions in west TN, Christmas Ride had its first theatrical run in DCP 2K format at the Music Hall, one of the Laemmle theaters on Wilshire Blvd in Beverly Hills, CA in September, 2014. This was a week long qualifying run with four screenings a day at a commercial theater. More about the film at www.artprofilms.com

A one minute film TRAILER is http://youtu.be/Av3E6UQSwqg

#####

December 1st, 2014
In keeping with the ever popular "Twelve Days of Christmas" song, this month of December you can get a TWELVE per cent discount off of artist mark up (and believe me, this mark up is usually not a lot) on my prints as shown on fineartamerica.com at http://www.fineartamerica.com
http://fineartamerica.com/profiles/karen-francis.html?tab=artworkgalleries for twelve days.

But only for the first 12 days of December when ordered online from this website. Remember, Fine Art America gives a 30 day money back satisfaction guarantee. So start that shopping without going out in the winter weather. And soon your prints will be arriving. Here is the code: TGJADC Put it into the secure online shopping cart as you start to check out. And yes, you can use a credit card or Pay Pal.

Collect a card, collect one, collect all. You can spend as little as two dollars on this site for a custom printed card, or up to thousands for original oil paintings purchased directly from the artist, me, in Memphis, TN. So get your Christmas shopping on.
October 29th, 2014
Art Promotions, "Paintings, Prints and Productions," my art business for twenty-five years, is celebrating! So thankful for this period of creating and selling my works to great collectors like you. Paintings and Prints online here at fineartamerica.com are ON SALE during the month of November with 25% off the artist mark up, or however they figure it here at FAA. Add this code DFRSBL into the shopping cart as you prepare to check out, and see what the savings are. Remember, all works from Fine Art America carry a 30 day money back satisfaction guarantee. It's a good time to start that holiday shopping from the comfort of your home.
For the purchase of originals, write me at kfrancis427@gmail.com as I will ship them direct from my studio in Memphis, TN.
My mailing address is 1138 N. Germantown Parkway, Suite 101, #132 Memphis/Cordova, TN 38016
Cinemas interested in booking the family oriented feature film CHRISTMAS RIDE may write or call 901 289-4939.
We know the DCP theatrical version works well on Christi projectors. More about the film at www.artprofilms.com and www.facebook.com/ChristmasRide. Thanks again.
September 13th, 2014
A quick update on the film: The Christmas Ride film I've been working on is opening next Friday at Music Hall 3 on Wilshire in Beverly Hills, California. Hope you will tell your Californian friends and come on and see the movie. It will be screening four times a day from September 19 - 25 at 1:20, 4:10, 7:00 and 9:45 PM. Remember, it's the story of an artist . . . More details in this press release--

http://www.prweb.com/releases/Christmas_Ride/LA_New_Movie_Debut/prweb12161402.htm

I'm going to be at the Q & A's for the 7PM shows 19 and 20th and would love to meet some fellow artists from Los Angeles! Also, a cast member plans to attend as well.


July 5th, 2014
I'm inspired by recent travels to the West, NW and Central states of the U.S. First time to see the grand mountains of Montana, Mt. Rushmore in Nebraska, and much more. What a journey! Hope you are all enjoying the Fourth of July weekend. Here is a patriotic clip from the new movie Christmas Ride that Art Promotions produced with cooperation of Yarbrough Media Productions. HT Altman who plays Kevin is the veteran in a contemplative moment of the journey. Music by Brian Hayes.
www.youtube.com/watch?v=0ahFfZM5EOU