November 3rd, 2021
This week I added two posters and a modified version of Playing Polo to the selections on my pages at fineartamerica.com and pixels.
New products now include ornaments for holiday decorations, as well as the recent addition of puzzles and stickers. Sometimes you may need to click on one of the product offering images then scroll down to see all the options, such as ornaments. Also, I notice that cases for the newer model of iPhones, such as 13 and Pro Max sizes are also in the drop down menus now.
--Karen
September 18th, 2021
Today, I created three new Collection folders which sort the over 250 images on my pages here in new ways.
One folder holds art I recommend for the acrylic substrata offered by FAA. Anyone purchasing a contemporary acrylic presentation may choose between having a metal wire hanger attached or acrylic posts.
Another Collection includes recommendations for some of my artwork which might be appealing published on metal.
A third folder highlights the geographical poster art I've designed. Hope you will find something to delight and please you.
August 18th, 2021
Some of my art and art products may currently be seen at The Painted Tree 8045 Giacosa Place in Memphis TN near Bartlett, just off Germantown Parkway in booth I-1, the last aisle on the right hand after entering this retail store. The store is open 10-8 daily. People at the front desk will process all purchases.
I uploaded a new digital artwork "Southern Roads" to Fineartamerica today to the other over 200 works by me for sale on this site.
Hope everyone is doing fine during these challenging times. --Karen Francis
May 5th, 2021
"Metamorphosis" and "Urban Abstractions" are two new digital artworks I created and uploaded to Pixels and Fine Art America.
Today my art images are reordered to reflect on Cinco De Mayo. 🌵 🇲🇽 🌸 💃🌮
I hope to add another greeting card for Mother's Day soon. (See Collections Posters Greeting Cards for current Mother's Day Cards) Did you know you can have individually customized greeting cards, with your own words printed inside, for an order of even ONE card?
March 24th, 2021
You now have the ability to fill your surroundings with art images you enjoy as STICKERS in one of four sizes! Also, PUZZLES are now available with two choices for the number of pieces in your contemporary masterpiece challenge. #art
Hopefully the pricing options will show up after updates to the system take place, for all my works. Happy online shopping, everyone. 👍 😁
December 8th, 2020
I've uploaded the current, revised version of the oil painting "Nativity" with a new name: "In the Stable." This image still features Mary, Jesus and a Wiseman bringing a gift. I left the previous image online in case some of you prefer it for prints and products over the revised original. I noticed while uploading "In the Stable" that Pixels, sister site to Fine Art America is now offering a new product of puzzles for art images. I plan to add that tag to my other 200+ art images here soon. Hope you are all staying well. Best wishes for a pleasant holiday season.
December 8th, 2020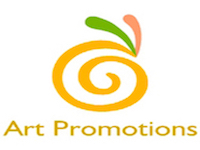 Hi,
Hope you are surviving the storms, fires, and other disasters we've had all over the U.S. recently.
I added two new artworks based on rose shapes with lots of negative white space in between.
Also, you will find some of my newest videos uploaded to youtube.com/c/blessings427 Art Promotions channel there featuring over 200 videos on the subject of art, movies, music, travel and inspirational topics. The recent one titled Is There Still Life in Still Life? really took off with views. It's free to subscribe. I've reached the 1,000 subscriber mark now which enables me to post to the Community board, but not sure if anyone is seeing the posts, sort of like with this blog. I need 7.5 times more WATCH Time of my videos than I have now by viewers on YouTube, to qualify for monetization of my channel. Perhaps someday I will be able to present more videos based on some of the art and artists on Fine Art America, once I reach a greater volume of views. Do any of you have YouTube channels also? Let me know so I can check it out.
Karen