May 17th, 2013
Hi, I'm participating in the National TV Contest. I would like you to vote for two of my photographic images. One is a composite photograph of images in Veteran's Park in Memphis, TN. Here is the link: http://fineartamerica.com/contests/national-tv-photo-contest-2.html?tab=vote&artworkid=3460463. I entered it because we are almost to Memorial Day. Another photo is of Bellevue Baptist Church, also in Memphis. Here is the link: http://fineartamerica.com/contests/national-tv-photo-contest-2.html?tab=vote&artworkid=6771038 Members and non members of Fine Art America may vote. Thanks. --Karen
April 9th, 2013
Here it is. I've pasted this new fineartamerica App into one of my blogs: http://www.artprointernational.blogspot.com and into http://artprofilms.weebly.com Let's see if more sales materialize! This is a Premium Membership Feature. Will it work here internally on this website?




March 4th, 2013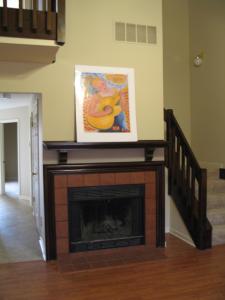 (Cordova, TN) A three bedroom (two up, one downstairs), two bath, split duplex garden style brick townhouse is for rent in Cordova, TN. It has a fireplace in Living Room, cathedral ceilings, ceiling fan, front loading energy efficient washer & dryer, refrigerator with ice-maker, dishwasher, oven, w/w carpet in bedrooms, fenced in backyard, patio and parking pad. Extra insulation in the attic, wood type floor in LR, large kitchen tiles. Includes use of community pool and tennis court. May be rented unfurnished or partially furnished with some art too. Security Deposit of one month's rent required. A year's lease. Rents for $1050. per month. Homeowner Association limits number of people in unit to four. Unit available now, with plans for it to be painted in coming weeks. This Memphis area town home is near Germantown Parkway N. close to Wolf Chase Mall, churches, dining, grocery stores, shopping and Rt 40. Call/text 901 289-4939 for details or write kfrancis427@gmail.com Thanks for letting others know about this housing opportunity.
February 27th, 2013
I'm offering A limited edition (10) of "Easter Island" this week by publisher fineartamerica.com. This print is 16 x 20 inch stretched on canvas. The sale only lasts until March 4, 2013. Visit www.fineartamerica.com/weeklypromotion.html?promotionid=108164 to see the work and the details. Some find the background pattern in Easter Island suggestive of the Eye of God, ojo de Dios. -- Karen Francis
February 19th, 2013
Added two new works to fineartamerica today. Also voted in a couple of the online art exhibitions called Contests on this site, added another artist to the Favorites tab and added one to my Watch tab. Created a new Gallery folder called Hybrid Art, differentiating those works from the digital art based on photography, and the pure unaltered paintings & drawings. I use the Gallery Tab to sort the works I've uploaded to fineartamerica in various ways. Some folders have to do with subject matter of the art such as figures, flowers, etc. Other folders have to do with when the works were created, a time line by decades. Then I also have some folders showing the price range of the originals, even though originals must be purchased directly from the artist. A few folders also show which works were included in recent exhibitions.
I continue to work on the film CHRISTMAS RIDE, trying to get all the multitude of film clips edited. I'm learning that in movie theaters there are three major types of projection systems: one for movies recorded on actual FILM, older electronic projection systems, which project a variety of digital formated films, and newer systems called Digital Cinema Packages which project very High Definition motion images. Today this breakdown seems to parallel the type of art we create now: Actual PAINTINGS, digital art photography based, and the High Definition images of art we upload for printing, often combining the other two forms. Am looking for theaters to show the feature film, CHRISTMAS RIDE, when it is completed this year. I'm happy to announce the screenplay was selected as a semi finalist so far in the Charleston International Film Festival in the scriptwriting competition.
In the meantime, other short videos I've made may be seen on youtube.com channel blessings427. Anyone with art videos may add their own video to the Painting Demonstration Playlist I started there. There are many excellent examples of portrait painting there.
--Karen Francis
February 7th, 2013
Today I was reading about an art site that promotes the collecting and selling of art cards, a small trading card, like baseball cards.
Here is the page I read:
"About Art Cards
Just like sports fans collect baseball cards of their favorite players, art fans collect art cards of their favorite artists or artwork.
An art card is a small pocket-sized piece of art. They are commonly know as ACEO (Art Cards, Editions & Originals) as well as ATC (Artist Trading Cards). ATCs are only traded between artists, ACEOs are normally purchased. They can be original artwork or prints/reproductions of original artwork. These cards are bought, sold and traded all over the world. The official standard size of an art card is 2.5" x 3.5" (64 x 89 mm) and all the cards on this site must meet this criteria. There are three main categories of art cards:

Open Edition - Prints/reproductions of artwork that is printed in the standard card size. Open editions can be printed and reprinted depending on the demand for the card. There is no limit to how many will be printed. This can also be a mini-print of a larger original artwork.
Limited Edition - This type is also a print/reproduction, but there is a limit to how many cards will be ever printed/sold. These cards are more valuable then open edition cards, because there is only a limited amount of each card that is available in the world. Many times, limited edition cards will be numbered on the back of the card.
Original Artwork - This card is a unique piece of artwork done by the artist. It can be painted or drawn, but it will be 100% original and only one card exists in the world. This type of card is the most valuable.
About ArtCardsWanted.com
This site was created, because of the growing number of collectors of art cards. We wanted to create a place where art card collectors could buy, sell and trade these cards with other people. Our goal is to increase the awareness of art cards around the globe and have a single source for all your art card needs. This site is just starting off the ground and we expect it to grow every day with new members joining. We have lots of great new features & services coming in the new future, so check back often for our updates.
ArtCardsWanted.com is a spin-off of ArtWanted.com, which is a large online art community. Both websites are owned by Art Slam, which is a company dedicated to artist services."

ArtCards is not a site I am familiar with or promoting. I wrote them with a few questions and look forward to receiving their answers. These cards are entirely different from the notecards we print and sell at fineartamerica.com
February 4th, 2013
Here is a link Art Promotions is sponsoring on Fine Art America, the authorized publisher of my art prints.

art promotions greeting cards fineartamerica.com/art/all/art+promotions/greeting+cards

This page shows various artists' works as greeting cards, including mine. You may order these cards one at a time, or by ten or a box of 25. They may be printed custom with whatever words you like. Some groups may wish to use these as fundraisers, or individuals may like them for invitations.

In addition to the ones shown on this page, any of my paintings (and over 100 have been uploaded to Fine Art America) may be ordered as cards. These cards are not printed until someone orders them. I have ordered a couple myself and the printing is very high quality. You may pay via pay pal or credit card.

In case the links above don't work, here is the location:
www.fineartamerica.com/art/all/art+promotions/greeting+cards


January 6th, 2013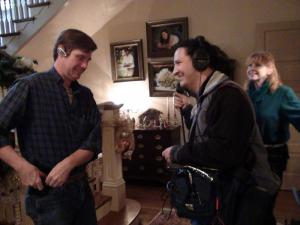 Filming is progressing on CHRISTMAS RIDE in the town of Covington, TN an hour's drive north of Memphis, and editing has begun. Several of the locations we've been fortunate to film in are so lovely that I've presented a few of them here as potential art prints through fineartamerica.com. You can see the beauty of the captivating town square at night, a traditional arrangement of roses, and the historic St. Matthews Episcopal Church from the uploads today.

Other news, I've started a WordPress blog for ChristmasRide and begun pinning photos of the cast to Pinterest.com on the Christmas Ride Visual Board linked above. If you are ever on facebook, please come to www.facebook.com/ChristmasRide and Like Us! Thanks.